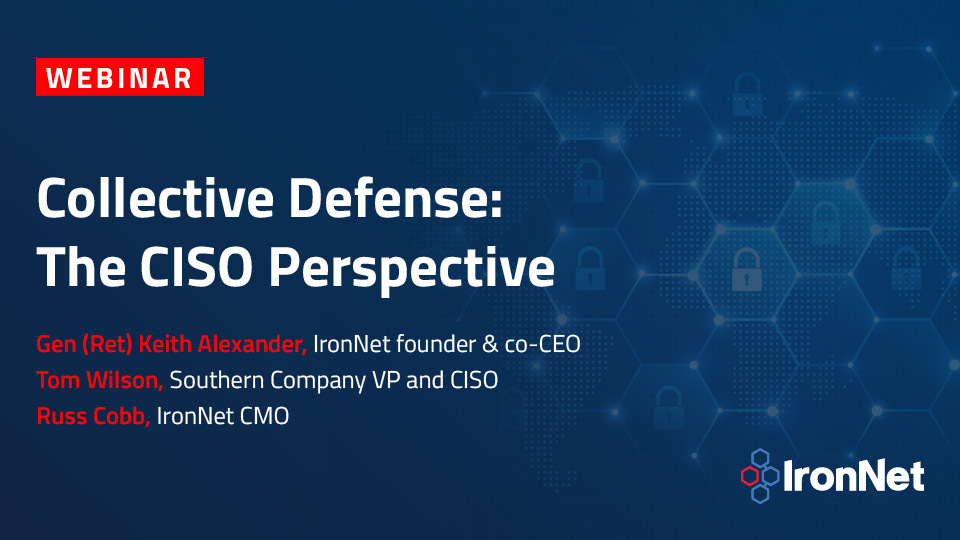 CISOs are faced with unprecedented challenges right now: maintaining the daily security of their companies and customers, while strategically evolving the discipline of cybersecurity for both themselves and the industry at large. Get the facts about why and how Collective Defense is shifting the conversation for CISOs from defending against cyber threats individually, to defending together in a collaborative ecosystem.
Join IronNet co-CEO GEN (Ret.) Keith Alexander and IronNet CMO Russ Cobb as they discuss the trials and tribulations from the security front lines with Southern Company CISO Tom Wilson.
In this webinar, you'll learn about:
Unique challenges being faced by the energy industry during the COVID-19 pandemic, and how the industry can work to face those challenges together.
How stronger public/private partnerships can improve the security posture of critical infrastructure.
The executive perspective on Southern Company's international collaboration on the energy and utilities front.
Presented by
Gen (Ret) Keith Alexander, IronNet founder & co-CEO
Tom Wilson, Southern Company VP and CISO
Russ Cobb, IronNet CMO