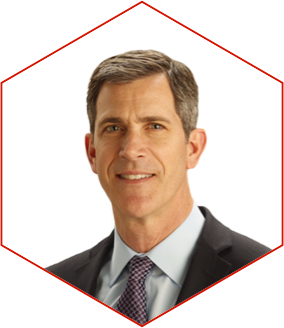 Russell Cobb
Chief Marketing Officer
Russ Cobb is the Chief Marketing Officer for IronNet, where he leads all aspects of a global marketing strategy that demonstrates how IronNet can enhance customers' cybersecurity through a collective defense approach and the application of advanced behavioral analytics. Russ' team drives company awareness, sales, and growth by leading go-to-market strategy, brand development, content and product marketing, field marketing, communications, and relations with the analyst community.
Russ has more than 25 years of executive management, marketing, and other functional experience in the technology and consulting industries. Most recently, he served as SVP Growth & Business Operations at SAS, Inc., a global leader in software for advanced analytics and related business solutions. While at SAS, Russ also built and led the global organizations responsible for the alliance and channel ecosystem and for content and product marketing. Previously, Russ provided consulting services with Marakon Associates and Accenture. He has in-depth knowledge of data management and analytics, as well as leading capabilities in growth strategy, marketing, business development, and leadership.
Russ earned his MBA from Northwestern's Kellogg School of Management and his BS Industrial Engineering from North Carolina State University. He resides in the NC Triangle area with his wife and family.