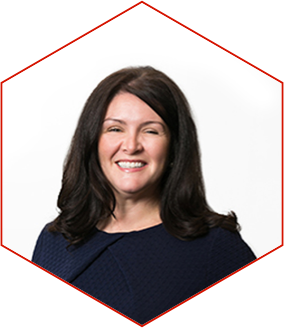 Melissa Lodsdon
Chief People Officer
Melissa Logsdon is the Chief People Officer at IronNet. As the HR director, Ms. Logsdon recognizes top-talent and knows how to build and retain a world-class workforce in the ever-changing security sector. She brings to IronNet over 18 years of expertise in staffing, performance management, employee relations, training, compensation and benefit administration. In addition to her impressive background in human relations, Ms. Logsdon has served as a Facility Security Officer in the private sector and continues that role at IronNet.
Ms. Logsdon was previously the Human Resources Director for Thermopylae Sciences & Technology, which specializes in developing geospatial, cloud, and mobile solutions. She also served as Director for Object Sciences Corporation, a leading provider of data analytics software to the Intelligence Community and the DoD that was acquired by SAIC. At SAIC, Ms. Logsdon oversaw an operation of 700+ employees as the Assistant Vice President of Human Resources for the Operations, Intelligence and Security Business Unit of the Advanced Intelligence Solutions division. She was responsible for communications, policies and procedures, training, performance management and organization development. In this role, she was integral in developing a global recruiting strategy, retention programs, succession planning, employee benefits, compensation plans, insurance and payroll options, legal compliance and safety programs.
Ms. Logsdon completed her graduate studies in Human Resources Development at Virginia Tech after receiving a B.S. from James Madison University. She is a member of the Society for Human Resources Management, and resides in Arlington with her husband and four children.