Determine your network risk
Cyber Assessment Tool
The Cyber Assessment Tool (CAT) demonstrates what possible
malicious activity may look like in your enterprise.
Why should you take this test?
Whether you can see it or not, your network is likely under attack from automated malicious software, people trying to steal your confidential data, and people looking for a foothold to stage further attacks against other companies or individuals. These network attackers use a variety of methods to hide their malicious behavior from most security tools. The Cyber Assessment Tool allows you to test your detection capabilities against some of the most prominent recent threats. You can see the results of the simulations in real time and download a report including attack indicators. By searching for the given indicators in your security systems, you can determine which of the emulated attacks could pose a threat to your network in a real-world scenario.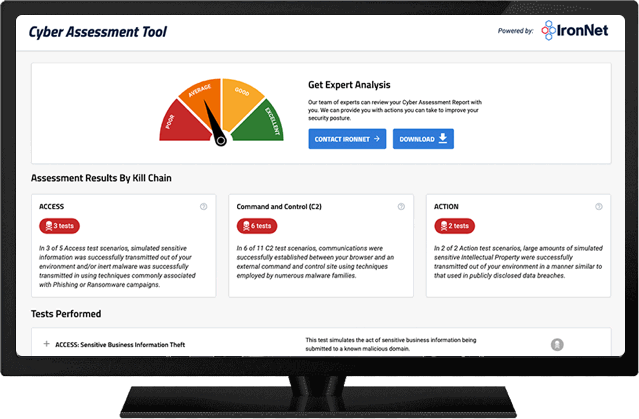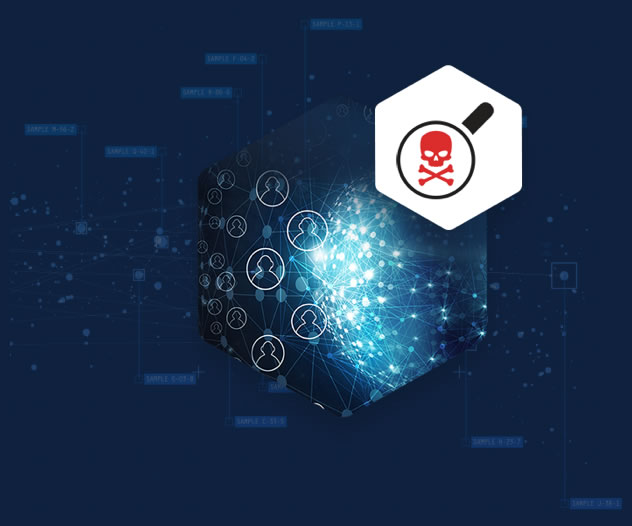 How to use the test results
As each simulation completes, an assessment of high or low risk is displayed. A high-risk result means the behavior was completed, indicating that an attacker would have been successful. A low-risk result means the behavior was not completed, but an attacker might be able to modify these methods in order to have the desired effect.
After running the test, a report is generated which may be used to assess your network's current security posture. The report will contain a description of each test along with per-test indicators of compromise, which can be used to take a fine-grained look into how your own tools reacted to the network traffic generated by the tests.
See in real time as simulated attacks transit your network
Download the report to see detailed information about each test
Hunt for each simulated activity with your security tools
Contact us for an in-depth assessment of your security posture
How the test works
These tests are benign and do not pose any risk to your enterprise. The Cyber Assessment Tool loads
in your browser just like a normal page, and performs a series of simulations using normal web
requests that are designed to closely emulate malicious actions. The simulations cover an array of
common attacks used to steal confidential information, deliver malware to unwitting users, and
maintain control of compromised systems.
As the simulations are performed, our system verifies the behavior was successful, and presents the
results in real time. We provide a report so that you can determine if any of the behavior was detected
by your security systems. For each simulation, the report contains a detailed description, along with
indicators of compromise, which can be used to take a fine-grained look into how your security tools
reacted.