IronNet, ITC & Recognex Webinar: Why Collaborate? We defend better when we defend together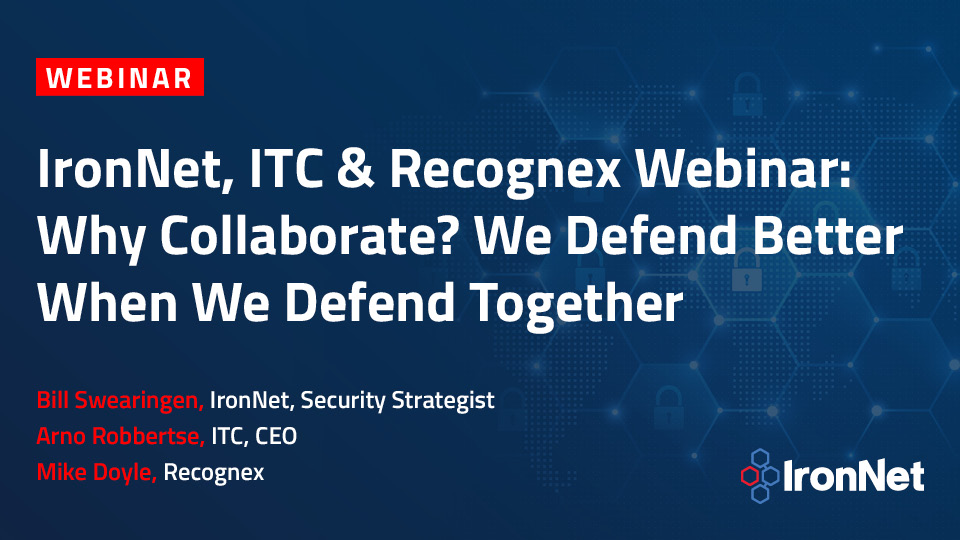 The financial services sector continues to be one of the most highly targeted industries by nation-states and cyber criminals; but does implementing a robust cyber security strategy need to be that complicated? And why do we make it so?

In this first episode, in a series of webinars on the topic of Collaboration, we ask the question "Why?"

Join IronNet Security Strategist Bill Swearingen, alongside ITC's Arno Robbertse and Recognex's Mike Doyle, for an interactive discussion on why working together keeps us all more cyber safe. The focus will be particularly on the business supply chain and the skills and resources gap, demonstrating why cyber security is more powerful when done collectively.