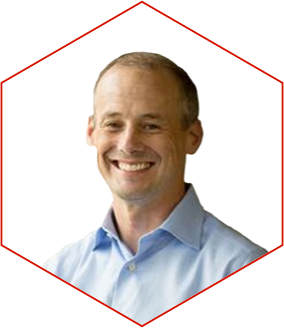 Scott Alridge
Chief Legal Officer
As CLO and corporate secretary, Alridge oversees IronNet's legal function on a global basis and serves as a member of IronNet's executive committee.
Alridge brings deep experience to IronNet. Most recently, he first served as Vice President and General Counsel for Bronto Software where he supported the company's fast-paced high-growth Software-as-a-Service (SaaS) businesses. At Bronto, he was tasked with establishing and growing the legal department function and supporting the company's next phases of growth, culminating in its eventual acquisition by NetSuite. NetSuite was later acquired by Oracle, and he continued to support the NetSuite business unit, helping Oracle establish a new legal hub in Durham, NC.
Prior to Oracle, Alridge spent over a decade at ChannelAdvisor Corporation as Vice President, General Counsel, and Corporate Secretary, leading legal and corporate development responsibilities that included the expansion of ChannelAdvisor across the globe, establishing a scalable commercial contracting model, working through the company's Initial Public Offering (IPO), working on various rounds of venture financing, and leading and closing on a number of acquisitions. Prior to ChannelAdvisor, Alridge served as legal counsel for Glenayre Technologies, Inc. and started his career at IBM Corporation.