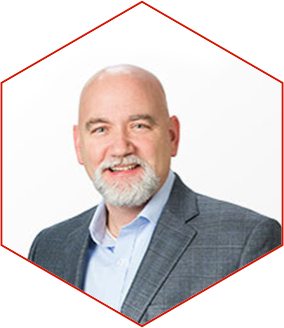 Michael Ehrlich
Chief Technology Officer
Dr. Michael Ehrlich is the Chief Technology Officer at IronNet Cybersecurity. He brings over 20 years of experience to IronNet in offensive and defensive cybersecurity operations, cybersecurity-related public policy, and engineering design and integration. His cybersecurity expertise is grounded in 10 years of service at the National Security Agency, spanning engineering development, operations, and leadership positions. While at NSA, he served as the Chief of Operations for a defensive cybersecurity organization. He defined and drafted significant portions of National Security Presidential Directive 54/Homeland Security Presidential Directive 23, which is known as the Comprehensive National Cyber Initiative.
Prior to joining IronNet, Dr. Ehrlich led technology development efforts at Blackbird Technologies (acquired by Raytheon) where he was responsible for delivering unique cyber tools to Intelligence Community customers. He also spent time as a member of the research faculty at Johns Hopkins University and with Martin Marietta, which is now Lockheed Martin.
Dr. Ehrlich holds Bachelor's, Master's, and Doctoral engineering degrees from The Johns Hopkins University.