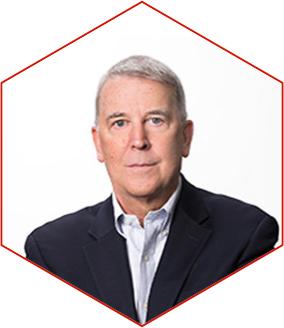 James Heath
Co-Founder, Chief Scientist and Director, IronNet Labs
Dr. Heath is a co-founder of IronNet and Chief Scientist. He provides a strategic vision and leadership for the development and implementation of IronNet's technology, prototyping, cloud migration and patents.
For over two decades, Dr. Heath has led innovative technology development for real-time big data architectures for the Intelligence community including the National Security Agency, where he served as Science Advisor to the NSA Director. His technology initiatives supported rapid development and deployment of time-sensitive capabilities throughout the full spectrum of intelligence for cyber, counterterrorism, military operations, advanced analytics and visualizations. Dr. Heath's contributions were credited with revolutionizing counterterrorism planning, tactics and operational capabilities.
Dr. Heath has a PhD and MSEE from the University of New Mexico and a BSEE from the University of Washington.