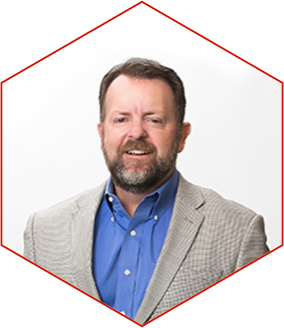 George Lamont
Co-Founder, Chief Information Officer and Chief Information Security Officer
As the Chief Information Security Officer at IronNet, Colonel (Ret) George Lamont is a leading expert on cyber force readiness. He authored at U.S. Cyber Command the first-ever Joint Cyber Training & Certification Standards and Cyber Flag exercise series, which serves today as the Defense Department's gold-standard for building a premier cyberspace workforce for the nation. Colonel Lamont is focused on bringing the same rigor, discipline, and methodologies to the private sector by helping companies build highly skilled teams as part of IronNet's end-to-end cybersecurity solution and threat intelligence information sharing framework.
Colonel Lamont led a distinguished 27-year military service career in cyber operations and full-spectrum communications. As Director of Exercise and Training at the U.S. Cyber Command, Colonel Lamont managed a 70+ person team and $60M budget. He was responsible for planning, direction and execution of operational training, exercises and other events to maintain, assess and certify USCYBERCOM force readiness. Throughout his career, Colonel Lamont has set up communications networks and led teams throughout the world, including in Italy, United Kingdom, Germany and Turkey. As Deputy of the Readiness & Operations Division of the U.S. Transportation Command, he was responsible for the command's computer network defense, communications security and information security awareness programs. He provided expertise on cloud security, encryption, intrusion detection, host-based security system, and mobile security.
Col. Lamont holds a BS in Math & Electrical Engineering from University of New Hampshire and MBA from Oklahoma City University. He is a Certified Information Systems Security Professional (CISSP).