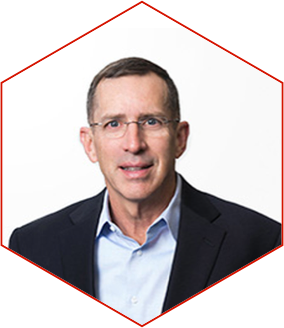 Brett Williams
Co-Founder, Chief Operating Officer
Major General (Ret) Brett Williams is a co-founder of IronNet and the Chief Operating Officer. In this position he supports strategic planning and oversees business process management and performance metrics. He serves as a thought leader in both cybersecurity and leadership.
A highly experienced combat fighter pilot, General Williams held several significant command positions during his 33-year career with the U.S. Air Force. As Director of Operations for U.S. Cyber Command, General Williams was the architect of DoD's operational approach to cyberspace operations. He was responsible for the operations and defense of DoD networks, and offensive cyberspace operations in support of U.S. strategic objectives. General Williams also served as Director of Operations (A30) at the Pentagon, leading more than 1,300 Airmen and civilians stationed worldwide, and as Director of Communications, Command and Control for U.S Pacific Command.
As an authority on cyber security, General Williams has appeared on NBC's Meet the Press with Chuck Todd, ABC's This Week with George Stephanopoulos, and MSNBC's The Last Word with Lawrence O'Donnell. In addition, he conducts cyber-risk training seminars for corporate boards as a faculty member of the National Association of Corporate Directors. He earned a BS in Computer Science from Duke University and three additional graduate degrees in management and national security studies.