Detect hackers before they attack
Strengthen digital trust
with Collective Defense
Financial services companies need a better way to secure
their environment and respond to threats quickly.
"Even an attack against a midsize bank could have a
spillover effect, causing a threat to the solvency of a top-
five institution."
Milliman*
Industry leading customers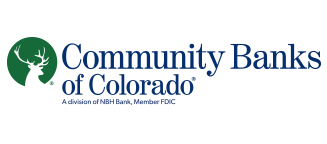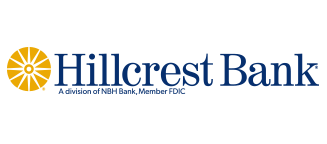 300 times more likely

that cyber attacks are aimed at
financial institutions

Boston Consulting Group 2019

40% higher cost

of cybercrime for financial
services than other industries

Accenture and Ponemon Institute, Ninth AnnualCost of Cybercrime Study 2019
Broader, real-time visibility of threats across the industry's ecosystem can strengthen your cybersecurity defense, protecting your company and the sector at large.
*Cyber attacks could cripple U.S. Financial Systems, CFO, March 11, 2020
"We renewed and expanded the IronDefense solution as a result of the increased precision of analytics, proactive hunt team support, partnership with our Customer Success team, and the capability to crowdsource tools, resources, and expertise across our peers through IronDome's Collective Defense offering. We believe IronNet is the next big thing in cyber."
Senior Security Director at a large US-based banking institution
With Collective Defense you gain
Greater visibility of
unknown threats

for faster response
and mitigation

Better ability to detect
insider threats

by detecting "cloud trails" /
anomalous network behavior

More productive time
managing IOCs

through machine
learning analysis

Real-time access to peer
analysis of East/West
threats

to reduce hacker dwell time
and alert fatigue

The ability to enhance SIEM /
SOAR with analytics

and advanced tools
that integrate with
existing investments

Improved security for your
remote workforce

for peace of mind and agility
See threats
around the corner
With the IronDome Detection Correlation Dashboard, it is
possible to see multiple sectors within the broader threat
landscape. Bad actors do not stick to a single industry, so
there's value in looking across sectors.
See more cyber threats. Faster.

We need a new, more advanced weapon to detect unknown threats: network behavior-based AI models that detect sophisticated adversaries and shorten response time.

Is artificial intelligence worth the investment?

This white paper explores whether AI is an effective way to gain economies of scale for faster, more efficient threat detection and response.
General (Ret.) Keith Alexander,
Co-CEO of IronNet and former Commander U.S. Cyber Command
IRONNET ENGAGE WEBINAR SERIES
A call to action for Collective Defense
Insights on bold, new ideas for securing cyberspace, including planning for the continuity of the economy and strengthening key entities with direct government support.
Our partners advancing the
Collective Defense mission